#1
What The Side Of The Bed You Sleep On Says About You
According to a new survey, those who choose to sleep on the left side of the bed tend to enjoy oldies music and drama films
Those who sleep on the right side tend to prefer rock music and action flicks
40% of people chose their sid of the bed because it's the one that makes it easier to leave the bed, while 31% sleep on their side because their partner prefers the other one
Source:SWNS Digital
#2
London Restaurant Will Have Waiters Feeding Diners
The "Hands Off!" pop up restaurant in London offers customers the chance to be fed instead of feeding themselves
Waiters will feed diners their food using chopsticks, and they'll also raise glasses to patrons' mouths so they don't have to lift their cups themselves
The pop up kicks off June 11thfor four days, with 100% of the proceeds going to charity
Source:Insider
#3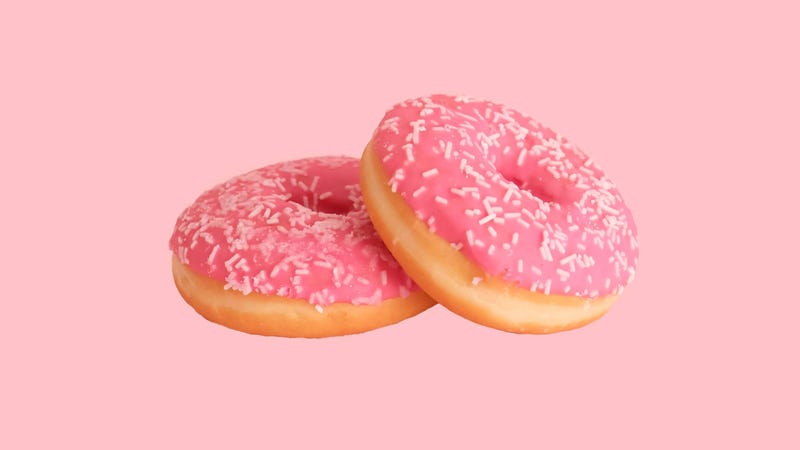 Today Is National Doughnut Day! Here's Where To Find Freebies
This is the first Friday in June and that means it's National Doughnut Day! Unlike some other made up food holidays, this one has a real history. National Doughnut Day was established back in 1938 by the Chicago branch of the Salvation Army as a way to honor the women - known as "Donut Lassies" - who used the minimal resources they had to make doughnuts for soldiers during World War I.
Now that you know the backstory, here's where you can find free doughnuts, deals, and discounts for National Doughnut Day

Ditch
Want to know more about Ditch? Get their official bio, social pages & articles!
Read more